For millenniums, jewelry has always been a desirable adornment for people regardless of sex, age, nationality and culture. The charm of jewelry apart from its attractive beauty is the power of reflecting individuals' tastes, and enhancing elegance to wearer. For fine jewelry, the more expensive, valuable and rarer the jewelry is, the more elegant, wealthy and prestigious the wearer looks.

The world changes: theft becomes a growing problem, and soaring material costs adds up jewelry price.

On the other hand, the demand of consuming jewelries increases and spreads widely to buyers with every type of budget. Accordingly, imitation jewelry comes in place of fine expensive one which has a lot of weaknesses that are not responsive to changes of the world as explained in the table below.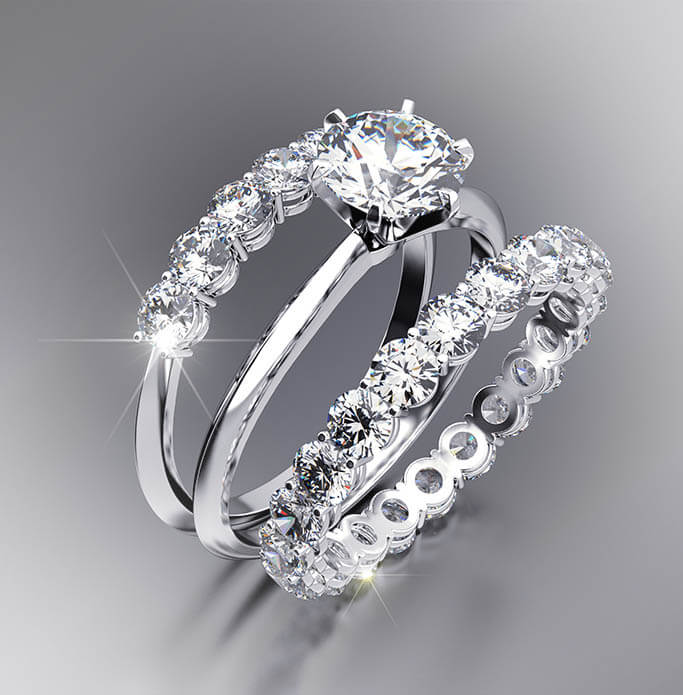 (Slide to view)


| | | |
| --- | --- | --- |
| | Fine Jewelry | Imitation/Costume Jewelry |
| Consuming | Very high price according to high material cost and labor cost. | Highly affordable according to inexpensive alternative materials. However, it still provides a luxury look. |
| | As the price is very high, most people can rarely buy or buy only for very special occasions, and can own only a few pieces. | With low price, people can buy as many pieces as they want and change as often as they like. |
| | Wearing high price and high value jewelry can make people feel uncomfortable and insecure that it will be damaged, lost, or robbed. | Allowed for everyday and every occasion wear without fear of damage, loss and theft. |
| Doing business | Sales are closely dependent on economic prosperity. In times of economic downturns, consumers can easily cut back on the purchase of luxury products in order to reduce their spending. Moreover, uprising gold prices over recent years has also affected fine jewelry sales. | Imitation jewelry has the strength of economic survival. In times of economic recession when consumers are watchful of their luxury spending, imitation jewelries play a role of replacing expensive fine jewelries. People can pay a lot less but get jewelries that have the same look as fine expensive ones. (However, low quality imitation jewelry can give a cheap look.) |
| | Market is restricted only to those with high budget. | Has a large market size and plenty of rooms to grow according to the ability to reach customers of every budget. |
| | More difficult to sell as customers will spend more time deciding to pay large amount of money. | Easy to sell. Customers spend less time making a decision to buy low price jewelries as they don't affect their pockets. |
| | High-risk investment that requires plenty of knowledge and experiences of enterprisers. | Low-risk investment and easy to start business. |
A True Affordable Luxury Alternative
M.P. Quality Jewelry strives to give customers the best possible products. We clone the finest quality of fine jewelry
with fine jewelry craftsmanship that cannot distinguish by the eyes and surprise with a fraction of the cost.